I had to buy some protective equipment from a local welding supplies shop before I could begin welding. When I was ready I used my angle grinder to clean up the area. There was too much to do in one go so I decided to plate it with several plates.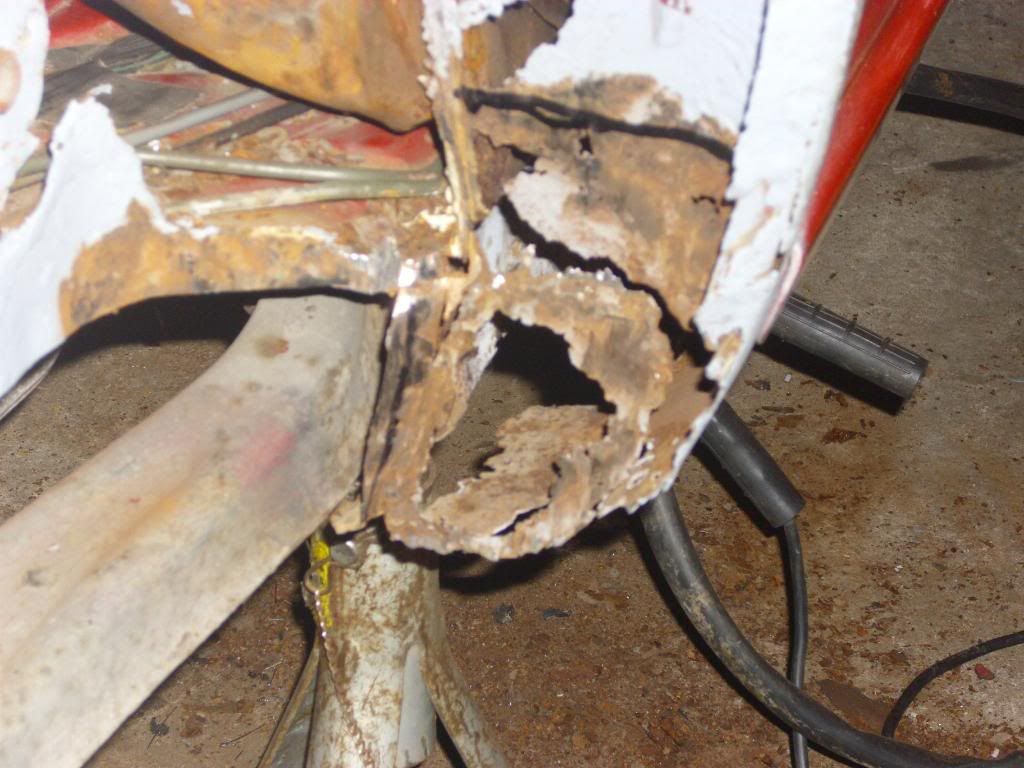 This is the first plate and the card template I made as a guide.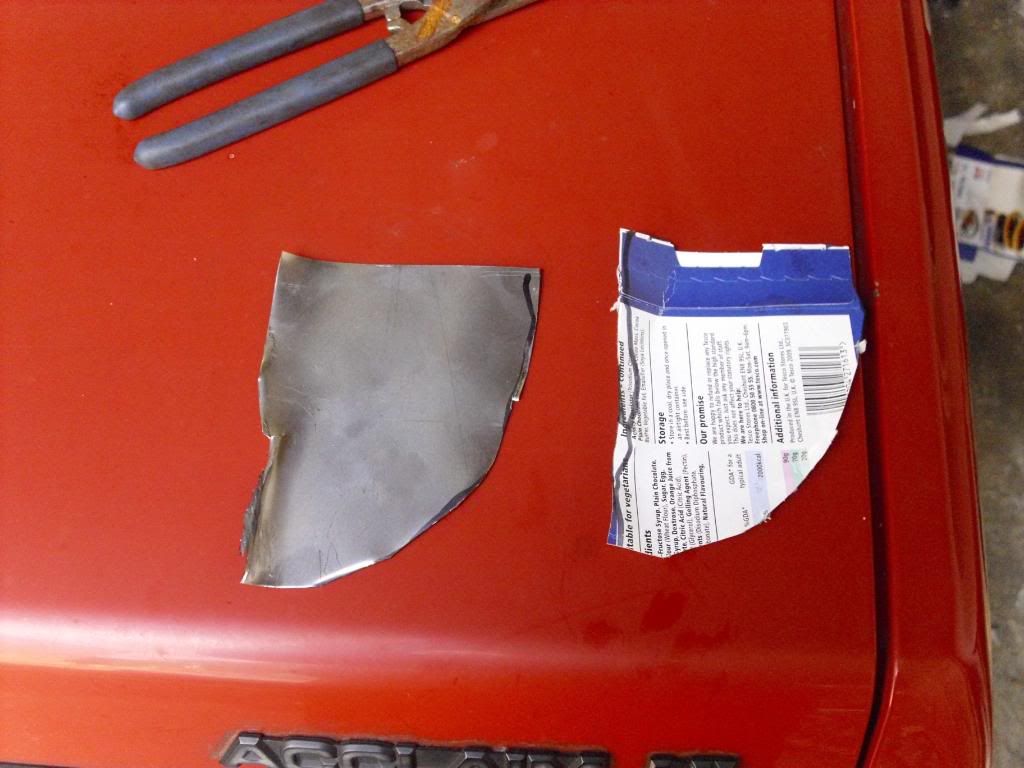 First plate welded on.
Second plate welded on.
Third & fourth plates welded on.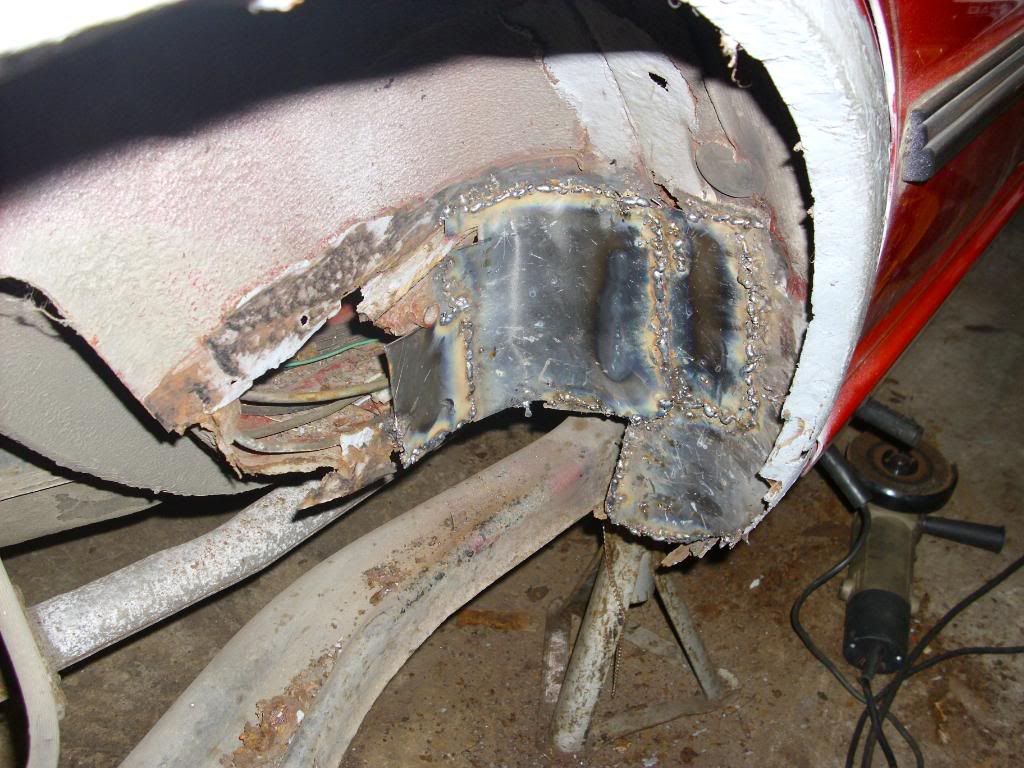 Fifth and final plate welded on.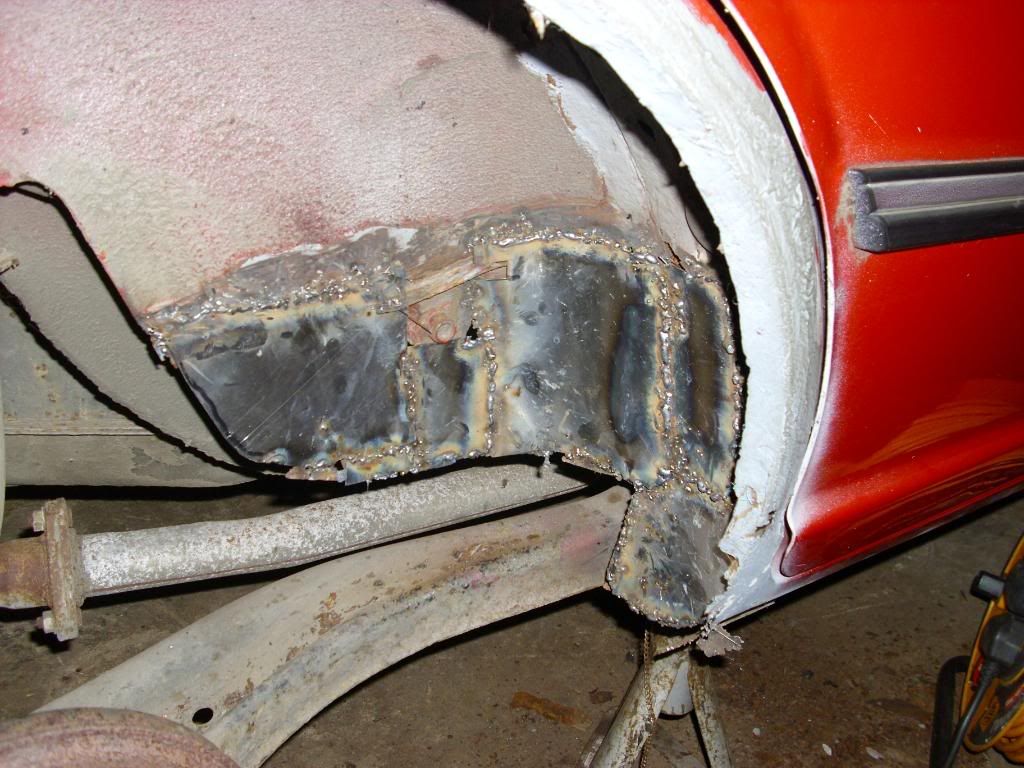 My welds aren't the prettiest but I'm sure they'll be passable and I'll get better as time goes by. I wouldn't like to think how much a garage would charge for that little lot. I've run out of CO2 so I'll get some more on Friday when I get paid. I've got an entire OS sill to replace so I might get a price to have it done unless I feel confident enough in my own skills.