I managed to get the clutch done on Snowdrop. While I was at it I decided to paint the front floorpans. This what they looked like before:
This is what it looked like after painting. Not pretty but hopefully it will help to preseve the car. It is a definite improvement. One I got the gearbox and clutch off I found out what the problem was.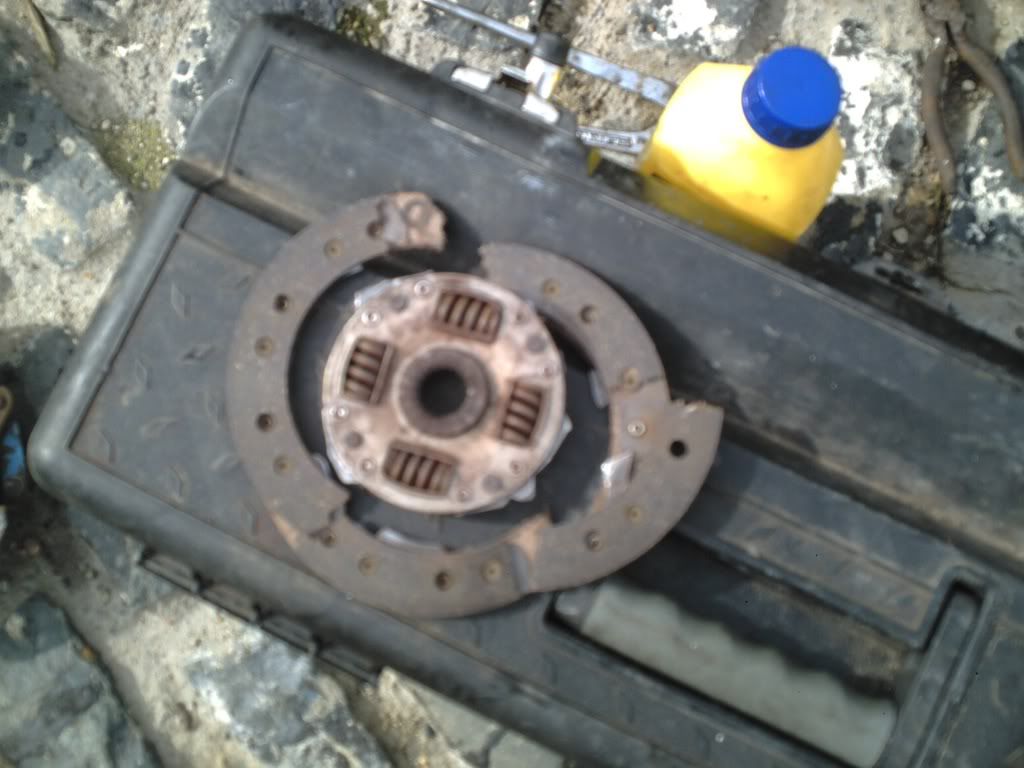 The clutch plate had quite literally come apart and it was no wonder I'd lost drive quite suddenly. Once again I struggled with getting the gearbox back on and I managed to get it done with the help of an extra pair of hands. Unfortunately, I had damaged and engine mounting when jacking the engine up but fortunately I had a spare in the glove box and that was fitted. I've put some exhaust putty on the exhaust quieting it down. It will do until I can fit a replacement. I'm still looking at getting a brand new stainless steel one from the Triumph Dolomite Club. After I'd finished I vacuumed the interior out and it looks quite tidy.