I got the wheels painted and fitted new tyres on 2 of them. I got the nuts on Saturday and the following day I fitted the wheels. The pic below was before I started.

After the wheels were fitted it transformed the appearance of the car as you can see: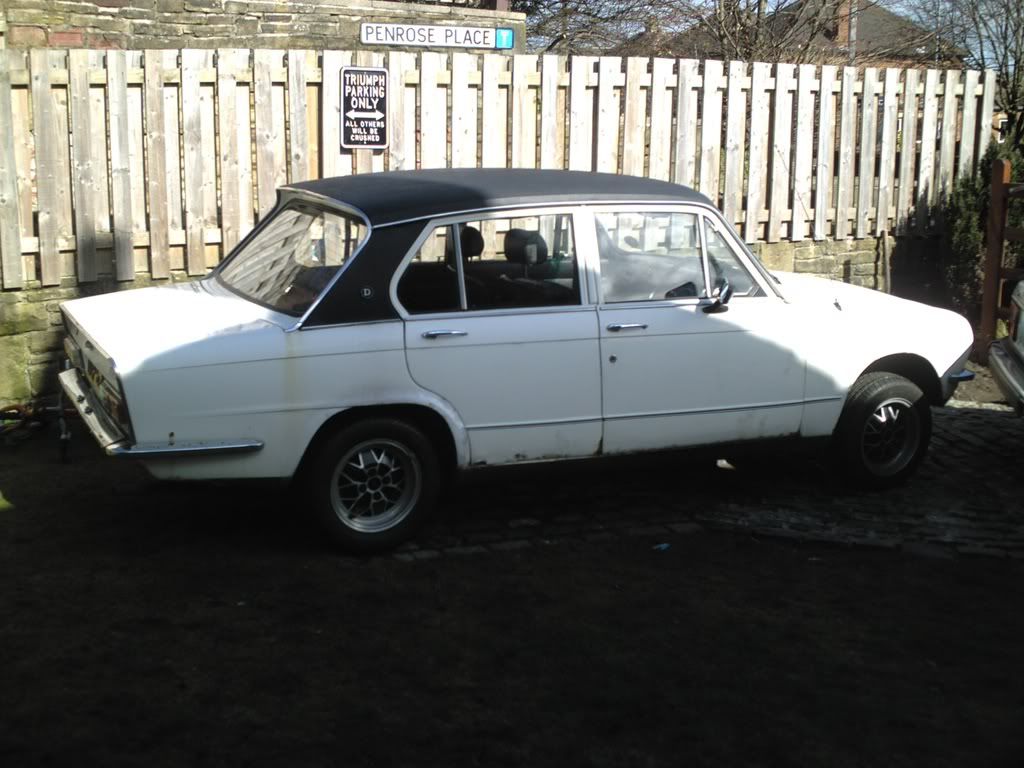 I filled her up with petrol (just over £50. What a rip-off!) and went for a run gently running-in the tyres. I stopped after about 30 miles to check the tightness of the wheel nuts (only a couple of the back needed nipping up) and I took this photo:
I'm planning on fitting twin carburettors (off a Dolly/Spitfire 1500) and when I get paid out for my Sprint I'll be investing in a stinless steel exhaust. This will be fit-and-forget. I also need to sort out the clutch hydraulics as the biting point is virtually on the floor. My good lady noticed that the door bottoms need attention again. I only think she noticed now that the wheels are a lot smarter than before!