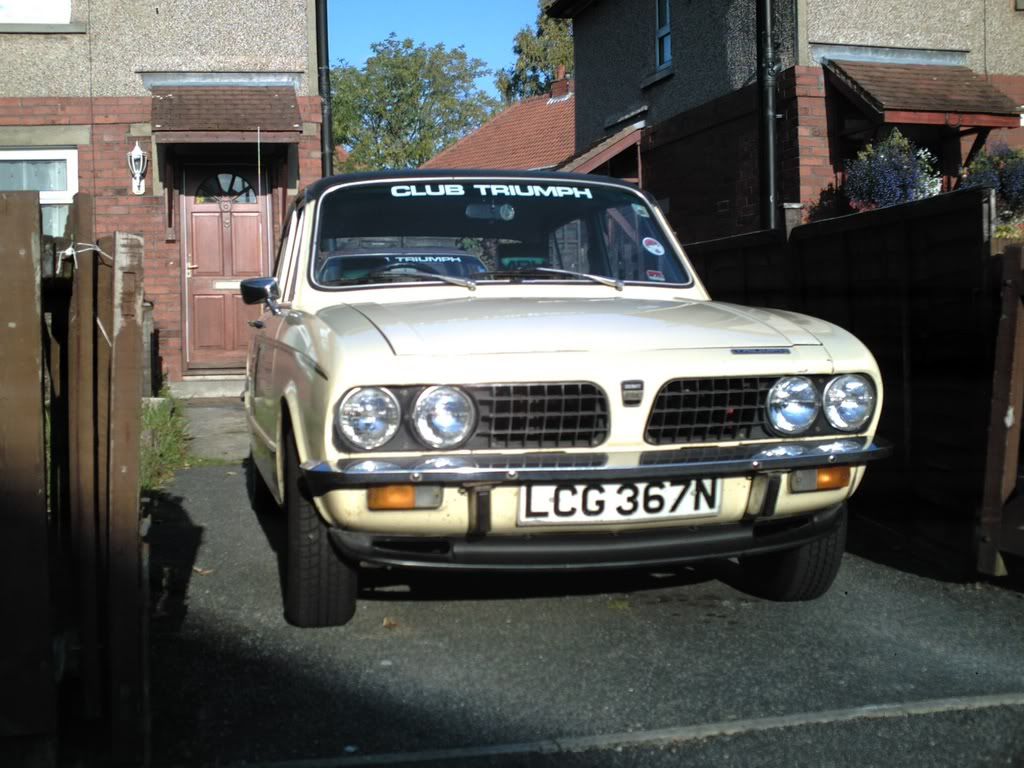 At last! I've finally got the Dolomite I've wanted. It is a 1975 Dolomite Sprint in Honeysuckle. Since getting my redundnacy money I knew I could afford to buy one. Better still the cost of adding it to my insurnace policy was just over £30. This means that I'll have to sell Snowdrop as I have too many Triumphs as it is but I'm grinning like the proverbial Cheshire Cat. The car isn't perfect but is structurally & mechanically sound. I drove it home from Coventry and it didn't miss a beat. It does have some minor niggles including:
Loose front passenger seat.
Missing pasenger head restraint.
Loose front bumper mountings.
Front passenger door not opening from the inside
Clock not working
Speedo needle wavering
Rear gearbox mounting needs replacing.
I was able to fix the first 4 items with a bit of help from the seller before setting off. The Triumph Dolomite Club are having a Dolomite Spares Day tomorrow at Rimmer Bros in Lincoln so I could be getting a few discounts on Sprint parts.