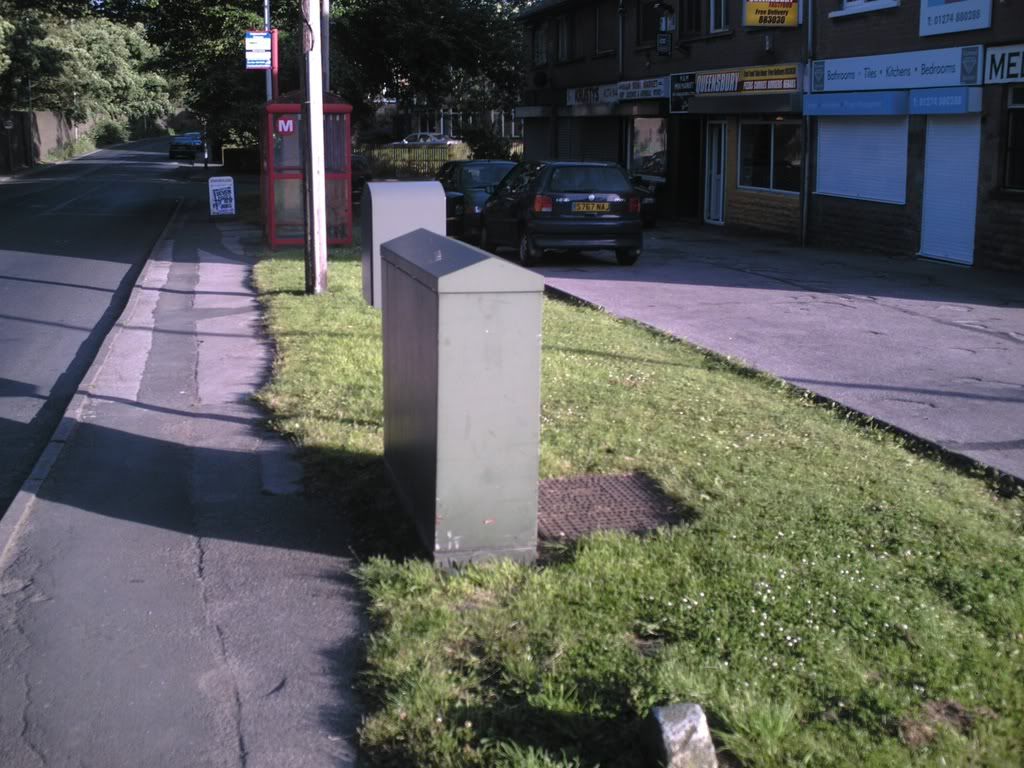 When I took Project Blue in for the MoT I walked all the way to Anita's house so I could go to work in Snowdrop. On the way I passed the scene of the accident I had in the Dolomite Sprint. As you can see the cable box is none the worse which was more than could be said for the Sprint.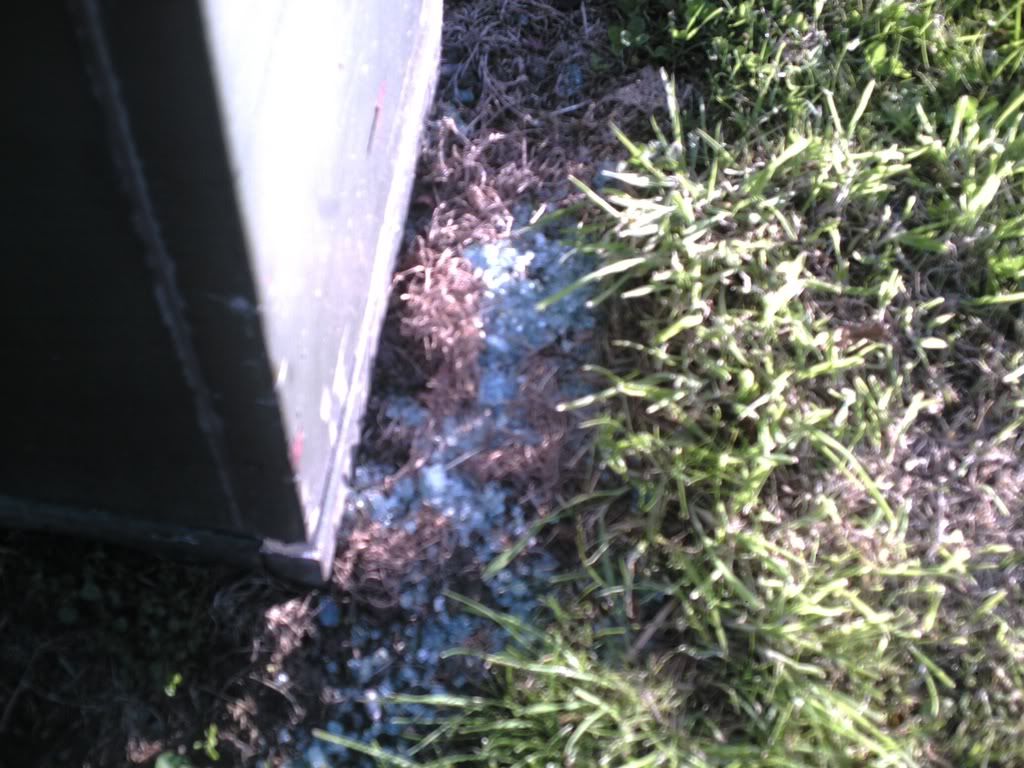 On closer inspection there were still pieces of glass from the NSR door which took the brunt of the impact.
Project Blue didn't need much for the MoT. Just brake hoses, some adjustment to the handbrake and one new tyre. Total cost: £220 which is less than last year.
Snowdrop is still running fine. I checked the oil the other day and it was way down so I put the last of my oil in which brought it up but was still below and today I bought a litre of Duckhams 15W40 (the nearest they hadto 20W50) from my local Motosave and the level is now between min and max. It'll do until the next oil change which is just over 1000 miles away.