I've bought another Dolomite. This one is a 1972 1850 which means that it is classed as a "Historic Vechicle" which means free road tax. At £275 including delivery from Surrey it was well worth a punt. The first pic below is what it looked like when it arrived.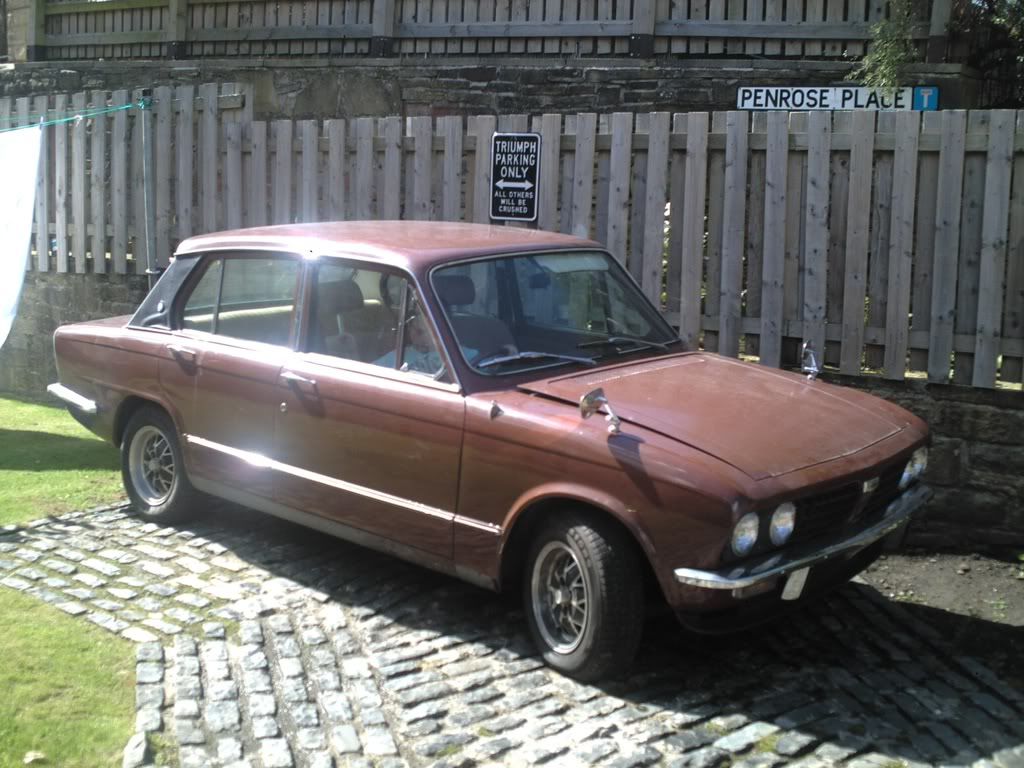 After a wash and a vaccuum the car looked better. One of the tyres needed inflating so it was off with the wheel and over to use my tyre inflator which runs off Blue. While the wheel was off I looked at the brake pads and they look like they'll need replacing.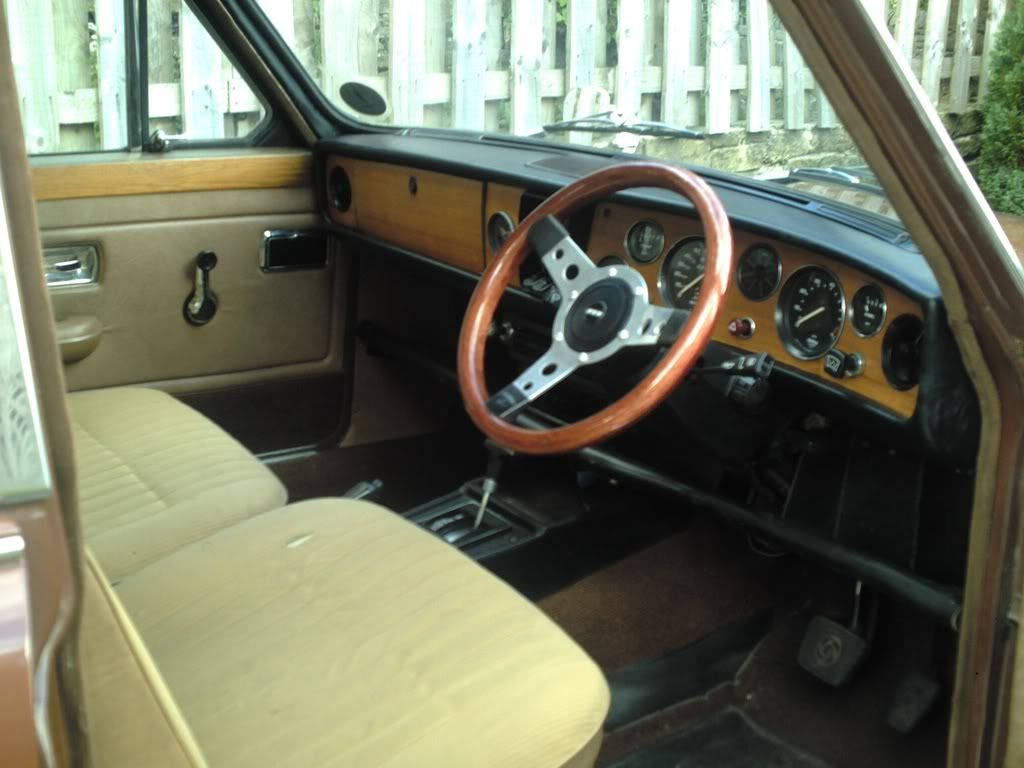 I fitted the rear number plate, reconnected the battery & fitted the rear seat base which had come off. Most of the electrics work except the starter motor (the motor itself is fine. Just a wiring problem from the ignition switch), horn, one of the courtesy light switches, one of the inner headlights & the windscreen washer. I need a new fanbelt, wiperblades, air cleaner, winscreen washer bottle, windscreen washer tubing, nozzles. The exhaust manifold to downpipe joint needs assembling and there's no spare wheel. According to the seller the car has Sprint carbs (SU HS6s) so I might either fit a Sprint air cleaner or replace the carbs with proper 1850 items. It also has a Mountney steering wheel. I might just sell that on and refit the original which is in the boot along with a few other spares.